Elder Law: "Issues To Consider When Drafting a Health Care Directive"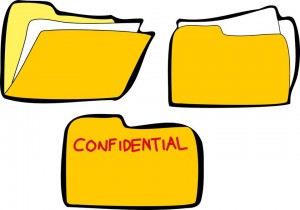 I recently attended a program which brought together hospital administrators, attorneys, and social workers to discuss issues and confusion that come up with Health Care Directives (HCD). The problems commonly arise when the health care agent (the person granted the authority by the person who made the HCD) attempts to exercise the authority granted in the HCD, or the hospital or institution attempts to deny the authority given to a health care agent in a properly drafted HCD.  The resulting discussion made me painfully aware of just how many challenges a client of mine might face while trying to exercise his/her authority. I decided to create an entry on the subject and address these issues for my readers.
Access to Medical Records
If you're the authorized agent for someone else (called the "principal"), you are allowed access to that person's medical records so that you can make appropriate health care decisions on their behalf – just like the principal would be allowed to do if they asked themselves. Sometimes, however, someone in a hospital, professional office, or institution denies you access.  It doesn't matter what reason they give you (often, it's "privacy rights for the patient," or insisting on supplementing the authority of the HCD with something further like a Power of Attorney, for example). If you're the legally authorized agent, and you can prove it with a validly executed HCD, you need no further authority, and they must give you access.
Minnesota's law Minnesota Statutes, Section 145C.08 and Minnesota Statutes, Section 145C.05, Subdivision 2, Clause (c) gives you, the person creating the HCD, the authority to name an agent who gets the same rights to medical records as you would, if you were asking yourself.   Attorneys who draft HCDs for their clients often include reference to this Minnesota law and HIPAA, the federal laws on the same subject.  And, although you would think that would be enough (and, it is!), sometimes a hospital or other institution will not cooperate.
First, understand that you can insist and ultimately win, if you are the legally authorized agent. Second, if insisting doesn't work, know that you can and should call the Minnesota Department of Human Services (DHS) and ask for someone to assist you with a complaint regarding a violation of your civil rights. This is the fastest and least confrontational way to handle this situation, and it forces the hospital to explain itself and address your request. I have taken to including the number for the office in my HCDs for my clients so they always have it on them, if needed, written right on the HCD document.
Multiple Agents Appointed
If you have selected more than one agent, or have selected one agent and a successor agent, it's always a good idea to spell out with specific language on your HCD how the agents will function (meaning one at a time or together, in agreement), in what order (which one first, then who's next, etc.), and finally, how it will be determined that one is "not available."  If you don't address these issues, it can cause confusion, disagreement, and an impediment to decision-making in what could be pressing circumstances and/or emotionally charged moments.
Definition of "Incompetency"
Usually, a HCD will say something like "when I am unable to speak or decide for myself, my health care agent may speak for me."  Well, who determines "unable to speak or decide?"  Sometimes, this is very obvious to all involved: doctors, families, and agents alike. But, what about aging parents who have been diagnosed with dementia, for example? Often, their capacity to make their own health care decisions is a very gradual loss, and it doesn't happen all at once but slowly over many months. Or, sometimes their mental condition waxes and wanes – they come in and out of capacity to make their own decisions. Sometimes, they're having a good day or reliable moment, and then later that day or next week, they're not able to interact and make decisions.
Ask your attorney about what your options are and discuss the ramifications of those options with him or her – take time to play them out. Once you've made your choice on how the evaluation of "unable" or "incapacitated" will be made, and who will make that choice and under what circumstances, your agent can avoid the mighty struggle to get someone to help him or her make this determination when the time comes. Without clarity in your document, if there is disagreement, the court may need to get involved. You can avoid this by carefully drafting your wishes and clearly defining your choices.
Would you like your agent to participate in decisions even if you are still competent?
This can be a tough decision – everyone answers this one differently.  When you're well and planning to live many years into the future, it's hard to imagine. But, it's worth considering giving your agent the authority to participate in your decision-making before you are completely and/or permanently unable to speak for yourself. I realize that this can be a bit risky, and you wouldn't want to authorize just any agent – it must be someone that knows you and that you trust to the core to have your best interests at heart.
This authority is especially important if a very slow decline due to some kind of dementia is involved. As discussed above, it's not always a clear when someone is "unable" to speak for themselves, as opposed to "not reliably" anymore.  If you think your agent may be involved in your long-term care decisions, it's important to consider this authority and whether it is appropriate to give it to your agent.  Either way, your attorney can draft provisions that spell out, with as much clarity as possible, the manner in which and the degree to which your agent should assist you with decisions.
No one knows exactly what and how things will happen to them toward the end of their lives. But, if you are wise enough to have an attorney help you draft a HCD that fits you and your specific decisions well, you should take the time to carefully work through and define these issues and any others that may come up while you're at it. Your health care agent, your loved ones, and your physicians and caregivers will be most grateful!
This blog is written by Bridget-Michaele Reischl, Attorney DECORO LAW OFFICE, PLLC
www.decorolaw.com
ALL READERS:   This blog is not, nor shall it be deemed to be, legal advice or counsel. This blog does not create an attorney-client relationship with any reader.  It is designed to encourage thoughtful consideration of important legal issues with the expectation that readers will seek professional advice from a licensed attorney.
Contact Bridget-Michaele Reischl at: DECORO LAW OFFICE, PLLC 6 West 5
th
Street, Suite 800-D Saint Paul, MN  55102 (651)-321-3058