Elder Law: "Three Questions To Ask Before Signing An Assisted Living Agreement"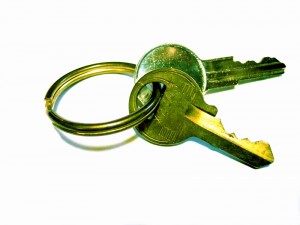 Ron Burley, AARP Consumer Advocate, reminds us that Assisted Living contracts can be a little different than a conventional lease. They deserve special attention before committing.  In the December 13 AARP Magazine, he outlined three important things to ask yourself and confirm with the facility:
Ask yourself what you'll need in the future

Moving into a retirement community or assisted living facility is a big decision. It's a significant life change that affects both your current and future physical, emotional, and community needs, potentially for years to come. Although it can be difficult to think about your future needs, and challenging to think about the future needs of a loved one with whom you no longer can consult, you simply must take the time to imagine what those needs could be down the road. Be as specific as possible.  Beware of general "feel good about moving here" statements that imply the facility has everything that you could possibly need.  Do they have hospice care?  Under what circumstances would you need to move out of your private apartment and into a facility? Do you have a specific medical condition?  If so, as your condition progresses, are they able to address your changing needs? What kinds of medical care are they able/unable to provide in your apartment?
Not all facilities are the same.  They may have the same description ("assisted living," "retirement community," etc.), but they may not all provide the same services.
Ask what all is covered in your fees

Once you've thought about the first question, you can be quite specific about how current and future services will be covered by fees you are or will be paying. And, be sure to ask about who will be responsible for providing those services and setting those fees.  Some facilities out-source certain services.
Ask what will cause an eviction
Unlike conventional leases that protect tenants from discriminatory eviction if they become disabled, assisted living contracts sometimes allow for eviction for specific disabilities and health conditions. Be sure you understand what those circumstances are, and how (or if) your plans would need to change.
Minnesotans are not unaccustomed to the complexities and confusion of some assisted living residency agreements. There are plenty of examples of bad experiences that can serve as warnings for the uninitiated.  Here's a link to a Star-Tribune article from this last summer announcing a state review panel to address assisted living fees, for example.
Star-Tribune Article about State Review Panel:
http://www.startribune.com/politics/statelocal/209023471.html
Anyone who may be considering a rental agreement in a retirement community for themselves or their loved one should do some important research before signing.  Start with Minnesota law (Minn. Stat. 144G – Assisted Living Services https://www.revisor.mn.gov/statutes/?id=144g ). There are also a number of resources readily available to educate and assist consumers with their questions and their choices.  

DHS (Dept. of Human Services) Website on Assisted Living
http://www.dhs.state.mn.us/main/idcplg?IdcService=GET_DYNAMIC_CONVERSION&RevisionSelectionMethod=LatestReleased&dDocName=id_005782
Most importantly, in my opinion, is understanding what is required in the state of Minnesota for all contracts in such facilities.  Here's a link to Minnesota's Board on Aging. It discusses what all tenant contracts must address.  As you can see, the three basic questions that Ron Burley talks about are all covered.
Minnesota Board on Aging:  17 Point Tenant Contract for Assisted Living
http://www.mnaging.org/en/Advisor/HousingServices/HousingOptions/17-pointTenantContract-AssistedLiving.aspx
As usual, depending on your level of energy and interest, there's plenty of information and assistance out there to help you make these decisions. Whether you're a "do-it-yourselfer" or not, I would recommend having your attorney take a look before you sign. Their experience with such contracts may flag some questions you haven't thought about yet.
This blog is written by Bridget-Michaele Reischl, Attorney DECORO LAW OFFICE, PLLC
www.decorolaw.com
ALL READERS:
This blog is not, nor shall it be deemed to be, legal advice or counsel. This blog does not create an attorney-client relationship with any reader.  It is designed to encourage thoughtful consideration of important legal issues with the expectation that readers will seek professional advice from a licensed attorney.
Contact Bridget-Michaele Reischl at: DECORO LAW OFFICE, PLLC 6 West 5
th
Street, Suite 800-D Saint Paul, MN  55102 (651)-321-3058