Elder Law: "Make Your Life-Transitions Easier (3-Part Series) Part I: Communication Early and Often"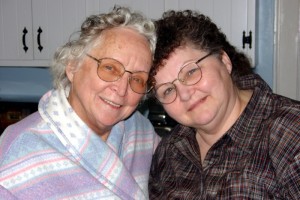 Part I:  Communication Early and Often with Your Elders

Issues in Elder Law: I was talking with a friend of mine who is a small-engine pilot. She often talks about pilot training and how that training can be an applicable to one's philosophy for life, in general. The acronym "C-A-N" (Communicate, Aviate, Navigate) is to help pilots problem-solve from 10,000 feet. Well, my thoughts go immediately to decision making for our Elders and important life-transitions that so many of us over-look, post-pone, or even ignore because they're uncomfortable, scary, confusing, or overwhelming – like being lost in a twin-engine plane while flying through dense cloud cover! Pilots can't afford to freeze up and neither should we! Communicating about up-coming life-transitions for ourselves and for our family and friends can help ease the stress often caused by the transition itself. The trick is to talk about it at the right time and with the right people. Think about what scares you or your loved ones about the future – the things you hope will just go away if you don't speak of them. Regardless of your vantage point, communication is key to unfreezing your fear or the fear of others.
When pilots say "communicate," they mean reach out to someone able to assist on the radio and 'fess up that you're lost, in trouble, or otherwise need help and then, let them! Communicating to a family member, friend, or professional that you're concerned or worried about yourself or someone else gets the ball rolling in a helpful direction.
The first question is WHO needs to be a part of the conversation?  Then, who can create the most comfortable conversation? Are you the one wanting to have the conversation? Pick someone who can be trusted, and figure out whether you are more comfortable talking about a given subject with people you know and love or someone who can be counted on to maintain neutrality. Sometimes relying on professionals to offer competent and dispassionate advice without the complications of personal and emotional investment can be preferable. A number of advisers come to mind: counselors, medical, care management, legal, financial, and religious advisers.
What if someone else needs to have the conversation?  Let's imagine a common scenario: you and your siblings need to have a talk about moving Dad to a safer living situation. Who needs to be involved in this conversation? Perhaps a conversation first with just the siblings present is best. Getting everyone on the same page is important both in terms of eliminating surprises and family politics, and in terms of unifying the message.
Is there someone Dad would appreciate talking to more than you? A particular sibling who is "the one he always listens to," a friend who has already moved to assisted living, or a favorite nephew whose personality relaxes him. How about a trusted professional? In any case, it's a good idea to have the conversation early and often.
Keep it out of crisis mode by talking before the conversation must happen. Several conversations under different circumstances each time helps prepare Dad before he needs to deal with it head on. Let Dad warm up to the issue while it isn't urgent. If he can participate in the decision and how it gets resolved, let him. That way, by the time Dad must have the conversation, it is not the first time he's heard or uttered the term "assisted living."
Depending on the nature of the conversation you need to have, consider mediation. Trained mediators can facilitate tough conversations and maneuver through communication challenges due to strained relationships or disabilities.  Mediators are trained to involve all concerned parties, including Dad, so that all may feel like part of the solution, and all voices and concerns may be heard. For mediation resources, google "mediation" and your area. National Association for Community Mediation at www.nafcm.org is another resource. And, some mediators specialize in working with elderly clients.
If we plan for our life-changes by communicating early and often, before the life-change becomes a crisis, we can keep some of the accompanying anxiety that attends those changes at bay. Start talking. This can help with the next stage of transition planning – Aviating (figuring out how to get your equipment in order to fly straight and level).
This blog is written by Bridget-Michaele Reischl, Attorney DECORO LAW OFFICE, PLLC
www.decorolaw.com
ALL READERS: This blog is not, nor shall it be deemed to be, legal advice or counsel. This blog does not create an attorney-client relationship with any reader.  It is designed to encourage thoughtful consideration of important legal issues with the expectation that readers will seek professional advice from a licensed attorney.
Contact Bridget-Michaele Reischl at: DECORO LAW OFFICE, PLLC 6 West 5
th
Street, Suite 800-D Saint Paul, MN  55102 (651)-321-3058