"Planning Ahead for Medical Assistance: Married Couples in Minnesota Should Know About the 'Community Spouse' Designation"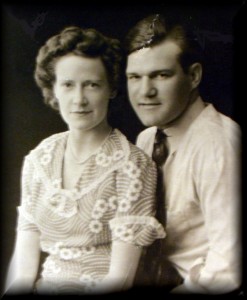 Manny, 84, and Alice, 79 have both retired and plan to support themselves in their home with their own hard-earned assets. They either never applied for or have never qualified for long-term care insurance. Their home is paid for and their retirement funds seem healthy. They have no children and plan to live well into their retirement with a standard of living close to what they have become accustomed to, having made a few adjustments along the way.
But, Manny has now been diagnosed with Alzheimer's and Alice is beginning to realize she doesn't think she can handle taking care of him if he gets much worse. When she investigates her options for help, it dawns on her that Manny is physically very healthy and this level of care is not only very expensive but could be necessary for an extended period.  It could devastate their assets in no time!  What will they do if Manny's care costs them everything they have? What will Alice do if she must continue to support herself on her own?
Minnesota's Medical Assistance program (MA) allows married couples to apply for MA when only one spouse is in need of the program and the other spouse will continue to live "in the community" – meaning, not in need of MA and long-term care (LTC). But, in order to protect the "community spouse" (CS), the couple must apply in advance for an Asset Assessment with the Minnesota Department of Human Services (DHS), the application for which must be "triggered" by certain required events.
Here's how it works:  (excerpted from a 2010 information brief from the Minnesota House of Representatives)
"When one spouse seeks MA coverage […] for a continuous period expected to last at least 30 consecutive days, the MA program uses "spousal impoverishment" provisions to divide the income and assets of the married couple in order to determine how much of the couple's total assets and income will be designated for each spouse. (See Minn. Stat. §§ 256B.058 and 256B.059.) The intent of the spousal impoverishment provisions is to allow the community spouse to retain an adequate level of income and assets, while requiring the long-term care spouse to contribute most of his or her assets towards the cost of care."
In a nutshell, once Manny "triggers" the need for long-term care, Alice and Manny can fill out an Asset Assessment Application through the DHS.  The DHS takes a "snapshot" of their combined assets and divides them for use either by the MA spouse or the "community spouse."  This division is not a real physical division, but rather a designated amount of the combined assets that will either be spent (for the one needing to become eligible for MA down the road) or protected (for the spouse who will continue to support herself in the community).
Timing this snapshot can be a little tricky.  There is a minimum/maximum allowable allowance for the CS.  It changes each year to adjust for inflation, like most public benefits, so make sure you know what that allowance is when you are ready to apply. Manny's "half" of the assets is spent down to the $3000 impoverishment limit when he will then qualify for MA, while Alice can continue to use her "half" to live on "in the community."  It's important to know that once the asset assessment has happened, the couple needs to keep track of their finances so they know when Manny is eligible for MA. About 3-4 months before Manny's assets are spent down to $3000, Alice should help him apply for MA benefits, and their assets will once again be examined by the DHS – this time, they will look to make sure those asset assessment amounts from the earlier application have been reached.
The DHS website information is very helpful and can answer most of your initial questions to get you started, including giving you a look at the applications, if you're interested. There are a number of free services that can assist applicants – the DHS is available, the Senior LinkAge Line comes to mind, and others are out there as well.  You do not need an attorney to assist you with this application and assessment, but many attorneys can assist you in this process if you would like, if you require assistance, or if you think your situation will be particularly complicated. If you're looking for an attorney, the area of practice expertise is Elder Law.  Here's the site for the DHS that talks about the "Community Spouse" and the Asset Assessment Application:
http://hcopub.dhs.state.mn.us/19_45_05.htm
This blog is written by Bridget-Michaele Reischl, Attorney DECORO LAW OFFICE, PLLC
www.decorolaw.com
ALL READERS:  This blog is not, nor shall it be deemed to be, legal advice or counsel. This blog does not create an attorney-client relationship with any reader.  It is designed to encourage thoughtful consideration of important legal issues with the expectation that readers will seek professional advice from a licensed attorney.
Contact Bridget-Michaele Reischl at: DECORO LAW OFFICE, PLLC 6 West 5
th
Street, Suite 800-D Saint Paul, MN  55102 (651)-321-3058