Family Law: "Collaborative Divorce….not the promising solution we expected"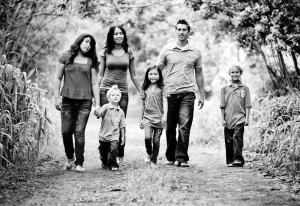 I read an interesting article recently in Family Law Quarterly, (Vol. 48, No. 1, Spring 2014) entitled "Collaborative Divorce:  The Unexpectedly Underwhelming Advance of a Promising Solution in Marriage Dissolution" written by Luke Salava.  A Minnesota attorney, Mr. Stuart Webb, about 25 years ago, had enough of litigious couples and decided he would assist his clients with their dissolutions based on cooperation, rather than litigation. The process has since emerged (nationally and internationally) as a celebrated and popular method for achieving an inexpensive, efficient, dignified, and less emotionally draining process for both the family going through the dissolution and the attorneys assisting them.
Although the article offers good reasons why Collaborative Divorce (CD) is not as popular as some thought it would be by now, I am still of the opinion that "old habits die hard" and, despite the wonderful things CD seems to promise, it also seems both clients and attorneys are more often than not "practiced" in their response to "I want a divorce."  I thought I would quickly outline these three types of dissolution options for couples getting a divorce in hope of offering some options for those families looking to start this challenging process. I would be pleased to know that some families might be willing to try CD as a result of knowing more about their options. For some people, it could be the best decision they ever made.
Collaborative Divorce
This is a collaborative, non-adversarial, out-of-court process. Both parties get their own, specially trained attorneys. The two attorneys work collaboratively with the two parties (all four), having had the parties sign what is commonly called a "participation agreement," which forces the attorneys to resign from representation if the parties don't ultimately agree – they will then hire different attorneys for a trial. Obviously, since both parties can take more ownership of the process and the results, they tend to be happier with those results.
It should be noted that not all couples are well-suited to this process.  Couples that have communication issues, violence issues, mental health issues, those who have trouble with respectful exchanges about shared concerns, and those who have trust issues (trouble "putting their cards on the table") will not be served well.  The process tends to be more efficient, however, and, therefore, more affordable. But, this is assuming things stay on track and parties remain cooperative. It also would appear to be more comfortable (no courtrooms!) and more equitable (no over-blown offers and exaggerated posturing). Some appreciate the increased dignity that comes with the lack of "battle scars" as couples are allowed to have reasonable and informed discussions about the practical nature of what will happen to their family's lives and finances. The judge simply confirms the equitable nature of the terms, which the process has born.
Traditional Divorce
One person brings a lawsuit, and the other has to respond to the lawsuit. The court then hears and evaluates the presentation of the petition (the person bringing the lawsuit) and the answer (the person responding to the lawsuit), and oversees the arguments, the reasoning behind those arguments, and the documentation that supports them. The process can be high drama, emotionally charged, long and arduous, and, in general, not pleasant. It's adversarial – what more is there to say!
The couple, through their attorneys, duke it out, and the judge decides how the marriage will dissolve (finances, property, and children).
Mediation   
Mediation is more like CD than traditional litigation in that it, too, is collaborative and non-adversarial. There are no attorneys (although the mediator may be an attorney). The mediator is there to facilitate the conversation – a trained "neutral" who helps the couple come up with the terms of their own divorce. The mediator doesn't decide the terms, the couple does. Like CD, it is an out-of-court, privately negotiated agreement, which the judge will then need to confirm (like CD).  Obviously, mediation, like CD, may be more efficient and less expensive, but again, requires a certain type of couple to succeed, and a good mediator to keep things on track.
Dissolution of a marriage is always tough on the whole family. If you know your marriage is over, try your best to agree on the process for accomplishing this task that will most comfortably address your family's issues, needs, and challenges, and protect your dignity and your pocket book throughout as much as possible.  Call an attorney to discuss it further, if you'd like to know more. Even if the attorney you contact doesn't handle the type of process you'd like to consider, they will likely be able to direct you to someone who does.
This blog is written by Bridget-Michaele Reischl, Attorney.  DECORO LAW OFFICE, PLLC
www.decorolaw.com
ALL READERS:    This blog is not, nor shall it be deemed to be, legal advice or counsel. This blog does not create an attorney-client relationship with any reader.  It is designed to encourage thoughtful consideration of important legal issues with the expectation that readers will seek professional advice from a licensed attorney.
Contact Bridget-Michaele Reischl at: DECORO LAW OFFICE, PLLC 6 West 5
th
Street, Suite 800-D Saint Paul, MN  55102 (651)-321-3058 bridget@decorolaw.com